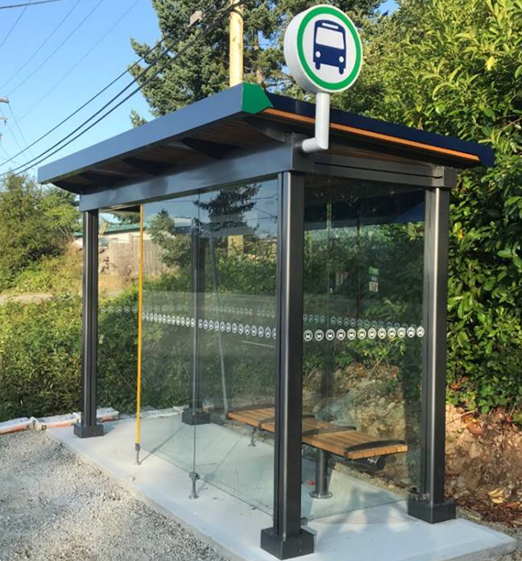 August 22, 2019
New Bus Shelters Installed in Electoral Areas A and C
qathet Regional District (qRD), with funding assistance from BC Transit, has installed four bus shelters in Electoral Areas A and C.
The new bus shelters are located at the Downtown Lund, Craig Road South, Black Point North and Lang Bay North bus stops. Installation at these locations was determined based on customer and driver feedback. qRD may add additional bus shelters at key route locations in the future. qRD is committed to improving access to regional transportation. It is the hope, with the addition of permanent shelters along bus routes, use of regional transit increases.
Use of the regional transit service is essential for connecting rural communities to urban centers to access critical services. Providing permanent waiting areas that offer shelter from weather give riders greater security and accessibility to the regional transit system. Accessibility to transit is essential to reducing the region's carbon footprint and to delivering key services for all areas of the qRD.
CONTACT:
Patrick Devereaux, Manager of Operations Services
qathet Regional District
2815 McCausland Road
Powell River, BC  V8A 0S2
604-487-1380