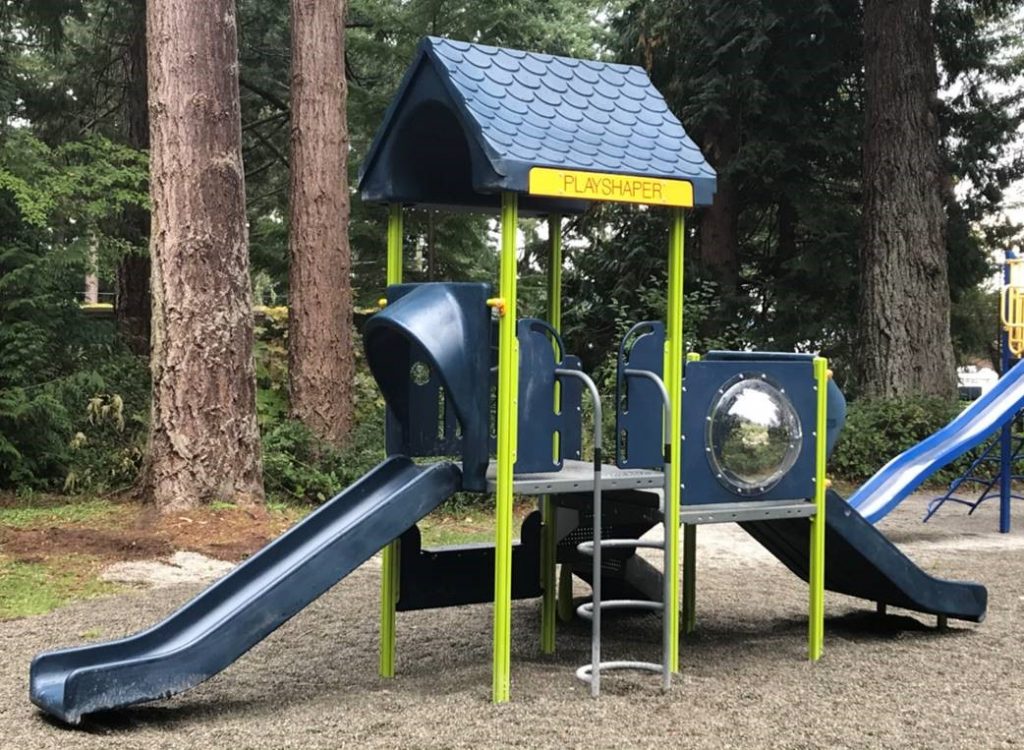 October 20, 2019
Palm Beach Playground Equipment Project Completed
Palm Beach, BC – qathet Regional District (qRD) has completed the installation of the Palm Beach Toddler Playground.
The playground equipment, approved in the 2019-2020 budget, is now installed at Palm Beach Regional Park. The additional playground equipment was requested by park users and is designed for use by children aged 2 to 5. The equipment complements existing playground equipment for older aged children. Palm Beach Regional Park offers families year-round access, provides substantial amenities and boasts some of the best publicly accessible beachfront in the region.
The Regional District's Asset Management Strategy helps to create community infrastructure that maximizes community benefit. The addition of this new playground for young children provides a balanced quality of life and contributes to social and cultural sustainability in our region.
CONTACT:
Patrick Devereaux, Manager of Operational Services
qathet Regional District
2815 McCausland Road
Powell River, BC  V8A 0S2
604-487-1380