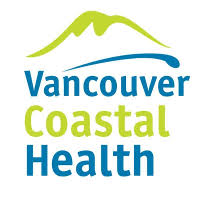 June 9, 2020
VCH Q&A: Reopening Physical Sites & In-Person Services – Non-Profits during COVID-19, June 17, 2020, 1 PM
COVID-19 has highlighted the essential work of the non-profit sector in the VCH region and across BC. VCH acknowledges that many non-profits have kept their doors open to provide emergency social services and VCH thanks you for your work. VCH also recognizes that others have had to close their doors and will need support in re-opening. Developing a plan to re-open safely can be a challenge for non-profit organizations of any size – the Community Investments team at VCH is here to help! Join VCH next Wednesday, June 17 for a webinar that will guide you through the process of re-opening your non-profit program or organization during Phase 2 of BC's Restart Plan. This Q&A is being organized by the VCH Regional Population Health Team's Community Investments staff.
VCH will be joined by a panel of speakers who will walk you through this new phase:
• Jacqueline Holmes, Prevention Field Services Manager at WorkSafeBC;
• Michael Schwandt, Medical Health Officer at Vancouver Coastal Health; and
• Alison Brewin, Executive Director at Vantage Point.
VCH speakers will explain the roles of their institutions and organizations in re-opening, point you to key resources, and answer your questions live. VCH encourages you to look over the WorkSafe COVID-19 Safety Plan beforehand to become familiar with it.
When: June 17, 2020 from 1-2:30pm
Where: Online presentation via Zoom
Who is this for: Executive Directors, Program Coordinators/Managers, municipal partners who support non-profits, funders
Zoom Meeting Details:
https://vancouvercoastalhealth.zoom.us/j/97996363426?pwd=ZGNNdU5teDI3TjZwMjJQcnRRMTQrZz09
Meeting ID: 979 9636 3426
Password: 081822
Dial by your location:
855 703 8985 Canada Toll-free
Meeting ID: 979 9636 3426
During the presentation, please submit questions throughout the webinar using Mentimeter. Go to menti.com and use code 49 13 51. Questions can also be forwarded to VCH in advance through community.investments@vch.ca.