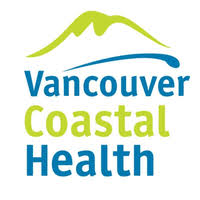 March 19, 2021
COVID-19 VACCINATION CLINICS – OPPORTUNITY TO VOLUNTEER IN-PERSON
The VCH team in Powell River is seeking volunteers for an extended period at the planned COVID-19 vaccination clinics

We are looking for volunteers who can commit to a clinic once a week (or more) for an extended period. Ideally, we are looking for a commitment of four months, but all volunteer applicants will be considered, as the current demand is still not yet known. Basic English proficiency is required and a second language is an asset. Please email Rocio Andrew to register: Rocio.Andrews@vch.ca. Please include in the email subject line: Volunteer for Vaccination Clinic in Powell River
Please include the following information in the email (in this order):
Name;
Complete Address (including Postal Code);
Telephone;
Email; and
Birth Date.
Clinic operations are varied but typically, volunteers can expect the following:
Shift Duration: 3 – 4 hours (or more if you would like)
Clinic Shifts Scheduled per Day: Minimum 1 per week, up to 3 or more based on operational need
Site Support will provide:
Orientation
Training
Onsite supervision
After receiving your confirmation email, a VCH Volunteer Resources Coordinator will follow up with you to take you through the Volunteer Screening Process. To download the PDF Application, please click here. Thank you for your interest in this opportunity!