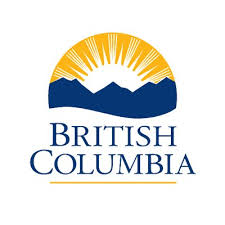 May 11, 2023
Province of BC: People encouraged to prepare for floods, wildfire risks due to anticipated heat
VICTORIA – With unseasonably hot weather forecast for most parts of British Columbia this weekend and into next week, people are encouraged to stay informed about potential risks.
Environment and Climate Change Canada has issued a special weather statement for unseasonably hot weather, which is expected to begin Friday, May 12, 2023, and last until Tuesday, May 16 on the coast, and Wednesday, May 17 in the Interior. Widespread daily maximum temperature records are likely to be broken. Expect temperatures 10 C to 15 C above what is normal for this time of year. The Interior daytime high temperatures will peak in the low to mid-30s, low to mid-30s in the Lower Mainland and Sea to Sky, and low 30s and high 20s on Vancouver Island and the Sunshine Coast.
People are encouraged to frequently monitor alerts and forecasts issued by Environment and Climate Change Canada.
"While the warmer temperatures will be welcomed by many people who are looking to venture outdoors and explore our beautiful province, it does elevate some of our seasonal risks, such as floods, wildfires and heat," said Bowinn Ma, B.C.'s Minister of Emergency Management and Climate Readiness. "I urge people take full advantage of the beautiful weather ahead, but to stay informed about potential risks and take precautions to ensure your safety and well-being."
Floods
The forecast heat is expected to accelerate the snowmelt at higher elevations, which will increase pressure on the province's rivers and streams. The River Forecast Centre is monitoring weather patterns and river conditions, and the River Forecast Centre website has updated flood warning and advisory notifications, including a map of areas of heightened flood risk.
The RFC is forecasting increasing flooding hazards in the B.C. Interior over the weekend and through next week due to rapid snowmelt. Key areas of concern include the Fraser River from Prince George through the Fraser Canyon, Cariboo Mountains, North Thompson, South Thompson, Shuswap, Similkameen, Kootenay and Skeena regions.
People are advised to keep away from river edges and shorelines. During periods of high flow, riverbanks may be unstable and more prone to sudden collapse. Bodies of water also remain cool at this time of year and may pose a risk of hypothermia and cold-water shock to people when they are exposed to cold water for a prolonged time.
The Province is closely co-ordinating with communities affected by floods. Provincial assets, including sandbags, sandbag machines and temporary retaining walls have been deployed to communities at risk of potential flooding. Local governments and First Nations will have the most up-to-date information available about where people can pick up sandbags.
Wildfire
As of Thursday, May 11, 2023, there were 45 active wildfires, three of which are wildfires of note in the Prince George Fire Centre. Compared to the 20-year average, the number of wildfires experienced this spring is normal. While the number of hectares burned is four times higher than normal, 85% are a result of three wildfires in northeastern B.C.
At this time of year, the main cause of wildfires is human activity. The BC Wildfire Service encourages everyone to exercise caution when conducting any open burning or participating in activities that could cause a wildfire.
"At this time of year, communities throughout B.C. are at risk for floods and wildfires," said Bruce Ralston, Minister of Forests. "Members of the BC Wildfire Service, the River Forecast Centre and others are working hard to keep people safe. I encourage everyone to remain vigilant to the risks that may affect them and to take all recommended precautions, such as a household plan and grab and go bags."
The Province is encouraging people in areas prone to flood and wildfire to remain vigilant and have a household plan in place. This includes putting together a grab-and-go bag that includes essentials, such as a first-aid kit, food and water, and important documents, such as insurance papers and birth certificates. People are also encouraged to connect with neighbours, register with Emergency Support Services and stay connected with their First Nation or local government for updates and advisories.
Heat
The unseasonably hot weather may feel intense to people who have not acclimatized to warmer temperatures. It's important that people keep themselves and others safe over the next several days. The Province's Extreme Heat Preparedness Guide has information to help people prepare for heat and tips on how to stay safe.
"As we approach the summer months and prepare for warmer weather, I want to emphasize the importance of staying safe and informed," said Adrian Dix, Minster of Health. "It is vital that individuals take appropriate precautions, such as listening to alerts or warnings, staying hydrated, seeking shade and avoiding prolonged exposure to direct sunlight during peak heat hours. It is equally important to check on vulnerable individuals, such as our neighbours, the elderly and those with pre-existing health conditions."
People are encouraged to prepare a heat plan, including identifying cool zones inside and outside of homes (community centres, libraries, etc.), knowing ways to cool down, such as taking cool baths or showers and drinking plenty of water, and identifying vulnerable family members and neighbours who are susceptible to heat who should be checked on.
During a heat warning or extreme heat emergency, the Province reimburses eligible costs to local governments and First Nations so they can open cooling centres. This funding may also be used to transport people to and from cooling centres. Local governments and First Nations will have the most up-to-date information on where people can access a community cooling centre.
"High daytime temperatures this early in the spring can lead to risk of heat-related illness. While we are expecting it to cool off at night, some people may still be at risk," said Dr. Bonnie Henry, provincial health officer. "Ways to stay safe include going out in the morning or evening when it is cooler, taking water with you and drinking frequently and avoiding heavy exertion during the hottest times of the day."
With elevated temperatures, the risk of heat-related illnesses increases. The most concerning heat illnesses include heat stroke and heat exhaustion, which can come on quite rapidly. Watch for symptoms of heat illness, including dizziness or fainting, nausea or vomiting, confusion, headache, rapid breathing and heartbeat, extreme thirst, and decreased urination with unusually dark yellow urine.
Learn More:
River Forecast Centre: http://www.gov.bc.ca/riverforecast
Emergency information: http://www.emergencyinfobc.ca
and http://www.twitter.com/EmergencyInfoBC
To check current weather alerts, visit: http://weather.gc.ca
For preparedness guides from PreparedBC, including floods, wildfires and extreme heat, visit: http://www.preparedbc.ca
BCCDC information about preparing for heat events: Preparing for Heat Events (bccdc.ca) (http://www.bccdc.ca/health-info/prevention-public-health/preparing-for-heat-events)
For tips about how to prepare grab-and-go bags, visit: http://www.preparedbc.ca/emergencykit
To register for Emergency Support Services, visit: https://ess.gov.bc.ca/
BC Wildfire Service information and updates: http://www.bcwildfire.ca/
To stay informed about floods on roads or the latest road conditions, visit: http://www.drivebc.ca
Contact:
Ministry of Emergency Management and Climate Readiness
Media Relations
250 880-6430