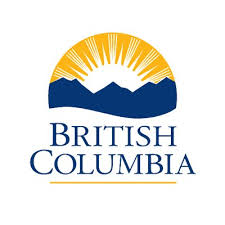 June 28, 2023
Province Launches New Initiative To Protect People During Extreme Heat Emergencies
VANCOUVER – People in B.C., especially those most at risk of health impacts from extreme heat emergencies, will be better protected as the Province expands access to air conditioners for people who are medically vulnerable and have low incomes.
This builds on B.C.'s work to strengthen heat response and health emergency supports throughout British Columbia.
"We know extreme heat emergencies can cause significant health challenges for vulnerable people and that's why we've taken steps so B.C. and our health-care system are better prepared," said Adrian Dix, Minister of Health. "We're ensuring more people have the tools and supports they need to stay safe during extraordinary heat events. As well, we're making record investments to our ambulance services and team-based primary care to strengthen our health system."
The Province is providing $10 million for BC Hydro to expand its Energy Conservation Assistance Program to include free, publicly funded portable air conditioners (AC), meaning more people who are the most vulnerable during extreme heat emergencies will have access to more cooling options to stay safe.
Because of this investment, B.C. Hydro expects to install 8,000 air-conditioning units over the next three years for people who have low incomes and are medically vulnerable to heat.
"Many people in B.C. struggle with extreme heat and often have limited options available when it comes to cooling," said Chris O'Riley, president and CEO, BC Hydro. "We are committed to providing assistance through new funding for free air-conditioning units for vulnerable and low-income customers as well as a new rebate offer for all residential customers."
A wide range of actions are underway following engagement with vulnerable populations, emergency planners and other stakeholders to better understand ways to better protect people most at risk during extreme heat emergencies. Highlights include:
investing $369 million to the Community Emergency Preparedness Fund, which supports communities in mitigating and preparing for disasters and climate-related emergencies;
providing more than $52 million to support long-term care facilities to install or upgrade existing heating, ventilation, and air-conditioning (HVAC) systems;
distributing an emergency inventory of cooling and clean air items to non-profit operators, through BC Housing; and
connecting home and community care providers to people who are most at risk, such as through chronic disease registries.
"Extreme weather is now part of our reality because of climate change and it's important that people, especially those most at risk from extreme heat, have the supports they need to stay safe," said Dr. Bonnie Henry, provincial health officer. "Making cooling units more available, in addition to other services, will help people and families in B.C. be better protected during extreme heat emergencies."
This announcement builds on extreme heat initiatives rolled out in 2022, including the launch of the BC Heat Alert and Response System (BC HARS). The Province also introduced the ability to issue broadcast-intrusive emergency alerts during extreme heat emergencies. These alerts will immediately and directly give people the information they need to protect themselves and their loved ones during extreme heat.
The Province also created the Extreme Heat Preparedness Guide, which helps people prepare their residences for extreme heat and provides advice about how to stay safe when temperatures rise. The guide is available in French, Punjabi, traditional Chinese and simplified Chinese and was created in partnership with the BC Centre for Disease Control.
"We know that some people are disproportionately affected by extreme temperatures," said Bowinn Ma, Minister of Emergency Management and Climate Readiness. "That's why we're taking steps to ensure that our province's most vulnerable people are protected. These proactive measures announced today enhance our capacity to support and care for people during extreme heat emergencies, further strengthening our resilience in the face of climate change."
In addition, the Province continues to significantly invest in BC Emergency Health Services (BCEHS) by adding more paramedics and dispatchers, modernizing its equipment and improving its governance and oversight. Budget 2022 provided an additional $148 million over three years to increase the number of paramedics and dispatchers, and Budget 2023 provides a further $130 million over three years to increase the on-call rate for paramedics and expand ambulance coverage rates throughout B.C.
Learn More:
To learn more about BC HARS, visit: http://www.bccdc.ca/health-professionals/professional-resources/heat-event-response-planning
For information about BC Hydro's portable air conditioner program, visit: https://www.bchydro.com/powersmart/residential/rebates-programs/savings-based-on-income/free-product-install-and-advice.html
To download the June 2022 report to the BC Coroner, Extreme Heat and Human Mortality: A Review of Heat-Related Deaths in B.C. in Summer 2021, visit: https://www2.gov.bc.ca/assets/gov/birth-adoption-death-marriage-and-divorce/deaths/coroners-service/death-review-panel/extreme_heat_death_review_panel_report.pdf
To read the Prepared BC Extreme Heat Preparedness Guide and learn how to protect yourself and your community during extreme heat events and how to keep cool, visit: https://www2.gov.bc.ca/assets/gov/public-safety-and-emergency-services/emergency-preparedness-response-recovery/embc/preparedbc/preparedbc-guides/preparedbc_extreme_heat_guide.pdf
Two backgrounders follow.
Contact:
Ministry of Health
Communications
250 952-1887 (media line)
---
Backgrounder 1
BC Hydro portable air conditioner program
The Province is providing $10 million to BC Hydro to expand its Energy Conservation Assistance Program to include free, publicly funded portable air conditioners for people who are medically vulnerable and have low incomes.
The $10 million will provide approximately 8,000 more AC units to be installed over the next three years. It is anticipated at least 50% of the AC units will be installed in apartments or multi-unit dwellings, with the remaining balance installed in single family dwellings.
To ensure that air conditioners are provided to those who need them, the application process will be income tested. People can apply for a portable AC through BC Hydro's online platform or by mailing in a paper application. The application will also have an option for a medical referral by home health-care workers for heat-vulnerable individuals and households.
Between June 2 and July 28, 2023, BC Hydro is offering all residential customers $50 off the purchase of a qualifying energy-efficient room air conditioner. Eligible products include Energy Star window air conditioners that use 30% to 40% less power than standard units and portable air conditioners offering best-in-class efficiency and features. For more details, visit: www.bchydro.com/deals
BC Hydro has also partnered with Vancouver Coastal Heath (VCH) and other organizations to provide the following:
$150,000 to VCH for the purchase, delivery and installation of larger portable air-conditioning units to community organizations, such as seniors' centres and neighbourhood centres, so they can create cooling sites during heat events; and
$150,000 to Praxis Spinal Cord Institute and Technology for Living to provide access to portable cooling devices for people with spinal cord injuries and other disabilities.
In addition, BC Hydro will:
cancel planned outages during significant heat events to ensure there is power for customers when they need to keep cool;
offer rebates up to $11,000 for homes heated by fossil fuels switching to electric heat pump and as much as $7,000 for homes replacing electric heating systems with an electric heat pumps; and
in partnership with CleanBC, offer the Home Renovation Rebate Program with several energy savings rebates for homes in B.C., which includes as much as $10,000 in rebates on energy-efficient windows, doors and insulation to help keep the cool air in and hot air out.
Contact:
Ministry of Health
Communications
250 952-1887 (media line)
---
Backgrounder 2
Actions to better support people during extreme heat
As part of the preparation for future extreme heat emergencies, the Province has taken action to improve B.C.'s response to keep people safe. Actions include:
Ministry of Health
The BC Heat Alert and Response System was launched in 2022 to help ensure people, First Nations communities and local governments have the tools they need to stay safe during heat events.
United Way of B.C. was provided $1 million to distribute emergency preparedness response grants to seniors' service organizations, such as:

the purchase and distribution of emergency kits, grab-and-go bags and cooling scarves;
the loan of fans and air conditioners; and
the development (often in collaboration with community agencies, local government, health authorities, and emergency responders) of climate emergency plans focused on notification, check-ins and transportation.

Further funding of $14 million was provided through BC Care Providers Association for EquipCare BC to continue supporting publicly funded seniors long-term care homes and assisted living residences.
Among a variety of supports, EquipCare BC provides air cooling items, air conditioners, evaporative coolers and heat pump replacements to long-term care homes and assisted living residences.
Investment was made in the renewal and expansion of health authority long-term care facilities.
More than $2 billion has been allocated for these projects in the capital plan and, to date, seven projects have been approved.
All these facilities will include modern HVAC systems that meet standards for air circulation and temperature control, including individual room cooling.
Health authorities have portable air conditioners prepared for deployment to health facilities and care homes requiring cooling support.
BC Emergency Health Services (BCEHS)
Since 2017, BCEHS' annual spending has increased from $424.25 million to $634.49 million (in 2021-22).
Budget 2022 provided $148 million over three years to increase the number of paramedics and dispatchers and Budget 2023 provides $130 million over three years to increase the on-call rate for paramedics and expand ambulance coverage rates throughout B.C.
Since the 2021 heat dome, BCEHS has expanded its workforce, ground and air ambulance fleet, triage, dispatch and response capacity to improve and strengthen emergency responses, as well as ensure patient and staff safety during an extreme heat event.
Significant initiatives include:

hiring an additional 42 full-time dispatch positions to address increased call volumes;
hiring 125 new full-time paramedic positions in urban areas;
increasing clinical support in BCEHS dispatch centres such as paramedic specialists and physician support to help triage calls;
this includes 24/7 manager support in dispatch to minimize delays and facilitate escalation;
adding a team of primary-care paramedics to the secondary triage desk, supported by paramedic specialists, senior dispatchers and a patient navigator to support patients who may not need transport to hospital;
developing a priority triage to ensure potentially life-threatening calls, including about troubled breathing or cardiac arrest, are put through to a priority queue;
as a result, inbound calls from E-Comm to BCEHS are answered four times faster than calls through the standard 911 BCEHS queue;
adding 22 ambulances throughout the province to increase capacity to provide care in rural and remote communities.
an additional 77 ground ambulances and five air ambulances have been added by BCEHS since 2020;
introducing three new low-acuity patient transport units in the Lower Mainland to transport less urgent patients, thus ensuring more ambulances are available for high-acuity responses;
contingency planning to maintain patient and staff safety in the event of serious staffing challenges and/or dramatic spikes in work volume;
working with health authorities to reduce ambulance turnaround times to help paramedics get back on the road and respond to calls faster; and
transitioning the workforce from an on-call workforce to a regular full-time and part-time workforce.

To ensure BCEHS is fully prepared for a future extreme heat event, Chief Ambulance Officer Leanne Heppell, appointed in July 2021, worked with paramedic and dispatch leaders to develop BCEHS' Clinical Safety Plan, released (CSP) in June 2022.

The intent of the document is to increase capacity, maintain quality patient service, protect staff health and safety, and ensure timely communication with stakeholders.
It will guide BCEHS during an extreme event through actions such as reassigning staff to support areas experiencing increased call volumes, reducing turnaround times at key hospitals, and using alternate care pathways and transport options so ambulances remain available for life-threatening 911 calls.

BCEHS has also added provincial operational staffing 24/7 with the appointment of provincial operations managers to help ensure round-the-clock provincial oversight.

As part of this work, there is increased co-ordination with the Emergency Coordination Centre (ECC) structure and advance planning and mitigation work (e.g. calls with stakeholder groups including Environment and Climate Change Canada, Emergency Management and Climate Readiness, and health authority partners).
BCEHS's ECC has been activated a number of times over the past year for a variety of weather events (heat, floods, winter storms, and a mass-casualty MVI on Christmas Eve).

To further support the health and wellness of paramedics and BCEHS employees' during extreme and high-risk heat environments or incidents, BCEHS has also:

expanded and increased funding to the Critical Incident Stress Management (CISM) Program that provides access to counselling for paramedics and their families;
the CISM program provides peer support for all BCEHS staff, 24 hours a day, and offers follow-up counselling sessions with a network of professional trauma trained clinicians, as needed;
in 2022-23, the Ministry of Health provided BCEHS with $4.9 million to support the mental health and wellness of BCEHS employees;
this included increased resources for the CSIM and CAR programs as well as increased counselling capacity;
total CISM program expenditures have increased year over year since 2018-19, more than tripling from that time when they were at $1.3M; and
established a better process to provide food and hydration to paramedics during disasters.

Following an announcement in December 2021, work is underway with BCEHS and first responders to increase their scope of practice. New regulations have been introduced to expand the range of services paramedics and first responders can provide. This means that when appropriate training and licensing are in place, paramedics and first responders will be able to better assist and treat patients on scene.
Other ministries
When heat warnings are issued, the Province helps create safe places for people to stay cool and comfortable by reimbursing local governments and First Nations that open cooling centres. The Province also covers the cost of transportation to and from cooling centres in communities where no scheduled public or reasonable transportation exists.
First Nations and local authorities are also eligible for funding through the $369-million Community Emergency Preparedness Fund, which supports communities in mitigating and preparing for disasters and climate-related emergencies. In September 2022, the Province announced that 36 First Nations and local governments across B.C. will receive their share of nearly $1.9 million in heat preparedness funding.
The Ministry of Housing, through BC Housing, works with housing providers to monitor indoor temperatures and support cooling efforts among at-risk residents.
The Ministry of Housing is leading updates to the next BC Building Code. A four-week public review that closed June 16, 2023, invited the public and interested parties to review and comment on proposed code changes, which includes cooling requirements, accessibility standards, and proposals on building safety to ensure that all buildings are equipped with features that meet people's needs.
The Province anticipates adopting the updated BC Building Code later this year and bringing it into force in December 2023.
The transition period will give local governments, the construction industry, education providers and others governed by the code time to adjust their practices and training materials.
Mandatory requirements for new buildings will help address the effects of extreme heat events on building occupants to improve public safety and better prevent future fatalities.The Ministry of Public Safety and Solicitor General has invested $150 million to update its provincial emergency communications system, which includes allowing people the choice to contact 911 through new options, such as real-time text.
Federal Safe Long-term Care funding
The Government of Canada allocated $133.9 million to the Province for the Safe Long-Term Care initiative.
A total of $52.4 million of that funding was spent in 2021-22 and 2022-23 to support long-term care home owners to install or upgrade existing HVAC systems in their facilities.
In total, 47 facilities had air conditioning or HVAC installed for the first time, and a further 149 facilities received upgrades to existing capabilities.
Contact:
Ministry of Health
Communications
250 952-1887 (media line)