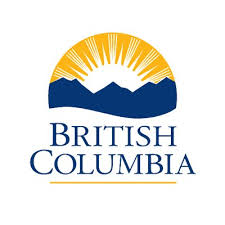 October 18, 2023
BC Gov News – British Columbians advised to prepare for fall storms, heavy rain
As the weather in British Columbia transitions into fall, people can expect seasonal stormy conditions and are encouraged to take steps to prepare for the increased rainfall and the possibility of flooding.
Environment and Climate Change Canada is forecasting strong winds and heavy rainfall to parts of the B.C.'s coast beginning Tuesday, Oct. 17. Otherwise known as atmospheric rivers, narrow bands of heavy precipitation, such as this, are common in British Columbia. Many occur every year, most commonly in the fall and early winter.
Environment and Climate Change Canada has issued rainfall warnings for Howe Sound, inland Vancouver Island and western Vancouver Island, and wind warnings for the Central Coast, Haida Gwaii and northern Vancouver Island.
Following a season of severe drought and wildfire, rainfall on impacted areas can generate high surface water runoff and erosion due to a lack of vegetation, leading to a possibility of localized flooding and landslides – although widespread or severe impacts are not expected as part of this atmospheric river system.
The River Forecast Centre closely monitors forecasts and issues advisories and warnings as required. The River Forecast Centre has issued high-streamflow advisories for:
* North Thompson, including small streams around Clearwater, Blue River and surrounding rivers;
* South Thompson, including small streams in the Chase and Sicamous areas;
* Upper Columbia, including small streams around Revelstoke, Rogers Pass and surrounding areas;
* Vancouver Island, including small streams in the Tofino and Gold River areas;
* Sunshine Coast, including small streams in the Gibsons area; and
* Howe Sound, including small streams in the Sechelt and Squamish area
It is important that everyone take steps to prepare for seasonal storms, regardless of where they are located in the province.
* Protect your home: Prepare for possible flooding of low-lying areas by moving equipment and other assets to higher ground, where possible. Clear perimeter and storm drains, eavestroughs and gutters. Sandbags can help and may be made available through your First Nation or local government.
* Create grab-and-go bags: Assemble grab-and-go bags for each person in your home, including pets, with the essentials you will need if you are told to evacuate.
* Recognize the danger signs: If you live near a waterway, a change in water colour or rapid change in water level (especially a drop) could indicate a problem upstream. Call your local fire, police or public works department immediately if you suspect something out of the ordinary.
In the event of flooding, here are some tips about what to avoid.
* Stay away from fast-moving water: Keep away from river edges and shorelines. During periods of high flow, riverbanks may be unstable and more prone to sudden collapse. Stay well away and keep young children and pets away from the banks of fast-flowing streams and flooded areas or bridges.
* Do not drive through flood water: Never attempt to drive or walk in flood water. Just 15 cm (six inches) of fast-moving water can knock over an adult. Sixty-one cm (two feet) of rushing water can carry away most vehicles, including SUVs and pickup trucks.
* Landslide risk: Heavy rain may contribute to landslides and dangerous debris in creeks and waterways. Be safe and do not go to watch the rushing water. If you notice trees beginning to lean or bend near your home, or cracks developing in the hillside, contact local authorities.
Stay up to date on weather forecasts and alerts through: weather.gc.ca
Or on X (formerly Twitter): @ECCCWeatherBC
Check road conditions through DriveBC: https://www.drivebc.ca/
or on X: @DriveBC
Learn More:
River Forecast Centre flood warnings and advisories: http://bcrfc.env.gov.bc.ca/warnings/index.htm
EmergencyInfoBC advisrories: https://emergencyinfo.bc.gov.bc.ca
PreparedBC Flood Preparedness Guide: www.preparedbc.ca/floods
For tips on how to prepare grab-and-go bags, visit: www.preparedbc.ca/emergencykit
Contact:
Ministry of Emergency Management and Climate Readiness
Media Relations
250 880-6430
Emergency Management and Climate Readiness, Government Operations, Natural Resources