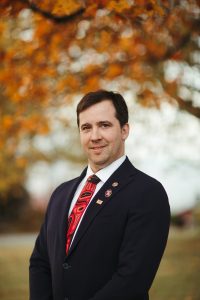 Mark Gisborne – Electoral Area B Director
Born and raised in Powell River, Mark Gisborne's family moved to Paradise Valley in Electoral Area B, when he was just two years of age. After graduation, Mark lived in various west coast communities up and down Vancouver Island including the gulf islands.
In 2015, he moved back to the family farm to help his family transition operations. Mark now runs the farm, and is employed as a care worker looking after his father. Mark is a millennial living as one of Powell River's "sandwich" generation, responsible for bringing up their own children, and for the care of their aging parents.
Mark is honoured and privileged to be elected to serve the community, and the qathet Regional District.
Electoral Area B covers the area southeast of the city boundary to Whalen Road and includes Paradise Valley and properties outside the City on Nootka Street, Covey Street and Tanner Street, and excludes Tla'amin Nation lands.